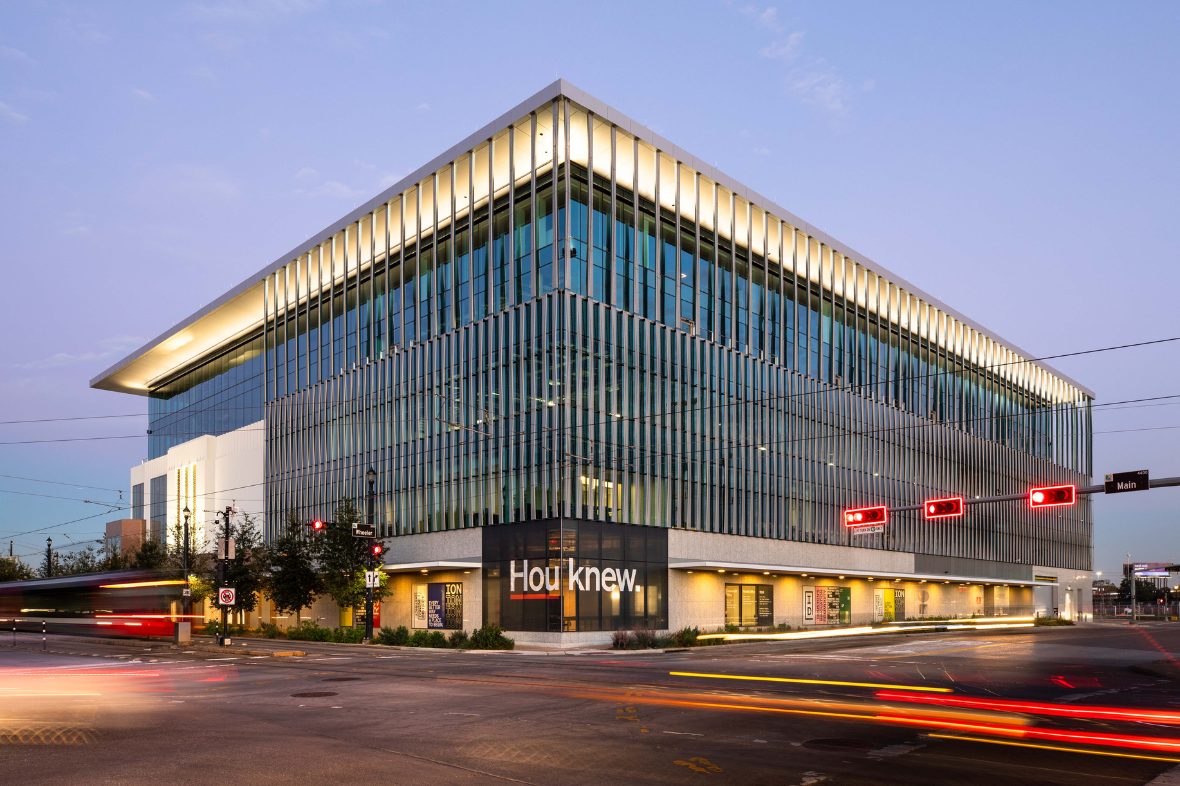 Ion District Welcomes New Tenants
by Ion
Ion District today announces ten new tenants plus construction on a new lab at the Ion, Houston's innovation hub. Combined, the tenants are leasing 35,000 square feet and will drive more cross collaboration across industries, from energy, to education, to healthcare technology, and venture capital. The 266,000 square foot building is now 86% leased. 
The companies joining the Ion include: 
The new tenants join Ara Partners, a Houston-based, global private equity firm focused on investing in carbon decentralization technology, on the Ion's third floor. The firm moved into the building last year and is already expanding its space to meet the demands of its growing organization. 
Additionally, this leasing and construction news comes on the heels of flexible workspace provider Common Desk announcing it would expand its space by nearly 50 percent at the Ion to accommodate a waitlist of entrepreneurs, startups, and corporates that are looking for flexible office solutions to connect and accelerate innovation. 
"Welcoming this amazing lineup of new tenants, across the breadth of sectors they represent, demonstrates that the Ion is the place to be and do business in Houston," said Jan E. Odegard, Executive Director of the Ion. "By continuing to fill our space with new innovators across all these different offerings from all around the globe, we've become the home for collisions that will create solutions to the biggest problems facing our world today. We pride ourselves on advancing the diverse knowledge, teams, technologies, and products that will propel our world forward. Our inspiring new tenants will do just that." 
The Ion celebrated its grand opening in May of 2022. Its roster of tenants already includes Chevron, Microsoft, (Schlumberger) SLB Innovation Factori, and Houston Methodist. The Ion is the namesake centerpiece of the up-and-coming Ion District, home to more than 300 businesses, including corporates, small businesses, startups and restaurants, such as Greentown Labs and Stuff'd Wings. 
"Carbon Clean is experiencing a big uptick in demand for our innovative carbon capture solutions in North America, and we're excited to be expanding in the U.S. from our new home in the Ion, located in Houston. It's a great space for networking and collaboration, and we're delighted to have already made the most of this by hosting a reception in the Ion that brought leaders in decarbonization technology and innovation together to celebrate our new base in Houston," said Aniruddha Sharma, CEO of Carbon Clean.
In addition to the growing list of esteemed innovators, the Ion is home to best-in-class, innovative culinary talent, including Second Draught, The Lymbar, Common Bond On-The-Go, and soon-to-open Late August with Chef Dawn Burrell. 
"The Ion continues to see leasing demand from companies that understand the value of a creative and active work environment," said Bryson Grover, Investment Manager of Real Estate Development, Rice Management Co. "Companies are choosing Ion District because it offers more than just a solution for space needs. Workers are given the opportunity to experience a sense of community that brings together like-minded individuals and those with different perspectives." 
For more information on leasing opportunities, please email: leasing@iondistrict.com. Those interested in getting involved in the Ion ecosystem can learn more here.