Space
Rentals
Host your next team meeting or corporate event at Houston's HQ for innovation.
The 266,000-square-foot building accommodates multiple uses, including class-A office space, shared workspace, prototyping and maker resources, event space, classrooms, food and beverage offerings as well as indoor/outdoor communal areas with shared amenities.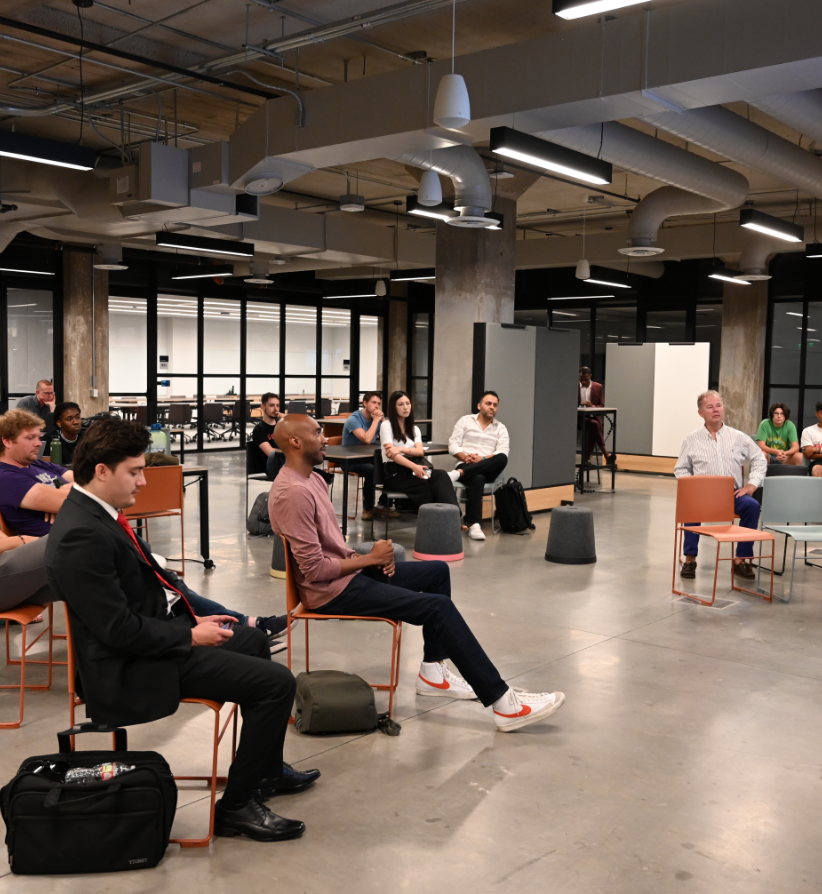 The Forum Stairs are a 250-seat event space with bleacher-style seating in the middle of the ground floor.
We offer classrooms that can accommodate anywhere from one person to 150 people. These spaces provide the tools and adaptability to make your next team meeting or event a success.
This versatile and spacious plaza can be used for a diverse selection of events. This space has hosted everything from markets to corporate networking events and even live performances.
Rental Application
Interested in hosting your next meeting or event at the Ion? Please fill out the following application form, and a member of the Ion team will reach out to you.
Space requests must be made at least one month in advance of the event's date and are subject to approval on a case-by-case basis.
Submitting a request form does not guarantee event approval. Please do not send out invitations or publicize your event until the proper documents have been signed.
For same week bookings for the sole purpose of taking a meeting or phone call, you can book direct, pending space availability, here.