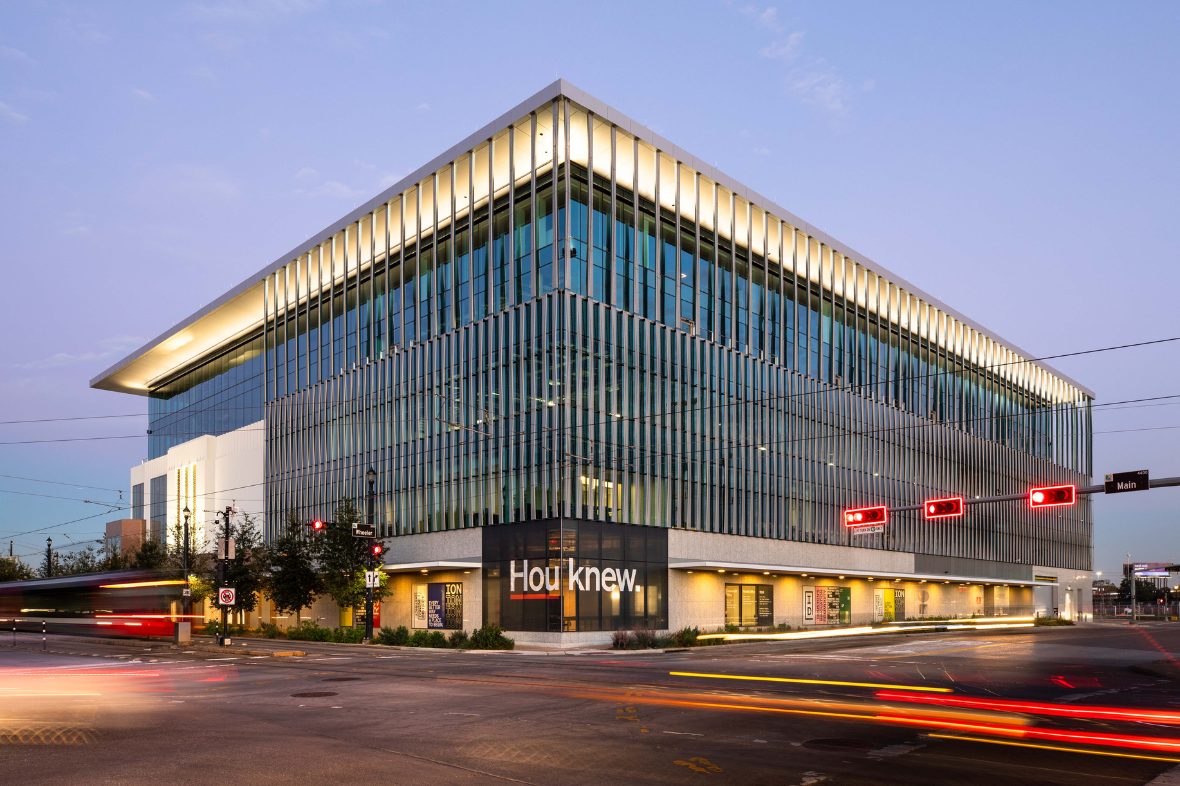 Ion Partners with MediaTech Ventures to Launch New Incubator Program
by Ion
Ion, Houston's innovation hub, today announced its partnership with MediaTech Ventures, a media industry venture development company, to launch a new Houston incubator program called MediaTech at the Ion. The program is designed to develop early-stage and growth-driven media technology startups in Houston through education and mentorship with MediaTech Ventures' startup curriculum and platform. To apply or learn more, visit: https://mediatech.ventures/houston-incubator/
"Modern media has to continually evolve and adapt to new market channels, and with each platform comes the opportunity for innovation to leverage what is possible. It's why Houston continues to build its market and resources for media technology entrepreneurs and startups looking to make an impact in this constantly evolving space," said Jan E. Odegard, Executive Director of the Ion. "We're thrilled to partner with MediaTech Ventures to further bolster the startups that are an integral part of our innovation community."
Throughout the 12-week program, selected participants will progress through the fundamentals of building and scaling a business through three district themes: marketing, development, and production. The program sessions are divided as follows:
● Weeks 1-4: Participants will learn how to test product or service viability, understand market competitive intelligence, and create a Go-To-Market plan.
● Weeks 5-8: Develop a business model, understand the variations of public, corporate, and private capital, and create a 12-month roadmap that dives into technology, resource, and media needs.
● Weeks 9-12: Participants will learn about how to pitch, fundraise, and establish the company in the media technology market.
MediaTech Ventures was founded in 2016 in Austin, Texas, to advance the media technology economy by unifying innovation with capital, and validating and scaling technology-enabled media startups. MediaTech Ventures' startups have raised over $10 million after participating in the company's programs. The Ion was chosen for the incubator program due to its strong network of entrepreneurs, resource-rich environment, and collaborative spaces and programs.
"Ion is the perfect home for our incubator program," said Josh Sutton, Houston Program Manager at MediaTech Ventures. "Our goal is to not only tap into the Ion's valuable innovation ecosystem both within its four walls and beyond it but to catalyze the development of media technologies and offer more resources for entrepreneurs looking to advance modern media."
Applications are currently open here to tech-based or tech-enabled startups and will close on January 10. Fifteen startups will be selected to partake in the program, which is slated to kick-off in January 2023. Selected participants will meet once a week for 12 weeks in 3-hour long classes. An info session is taking place at the Ion on December 5 at Second Draught, a taproom at the Ion, where interested applicants can meet, ask questions, and learn more about the program.
About the Ion
Ion: Where ideas go to grow. Located in Ion District, the namesake building is the transformative centerpiece of Houston's innovation corridor. Designed to bring our city's entrepreneurial, corporate, and academic communities into collaborative spaces and programs, the sunlit structure of steel and glass is a home for advancing diverse knowledge, teams, technologies, and products that propel our world forward. From Fortune 500s seeking flexible office space to first-time startups looking for the funding to design a prototype, the Ion provides wide-reaching space and support to connect every What if with What now?—welcoming individuals and teams of all kinds to a place to build a better way.
About MediaTechVentures: MediaTech Ventures is a media industry venture development company with industry leaders throughout the hubs of media in the United States (Austin, Los Angeles, Chicago, and New York) and the data infrastructure of tomorrow's global media industry. MediaTech Ventures employs a proprietary framework serving blended capital to advance education, resources, and infrastructure for our creative class and on behalf of entrepreneurs and investors.