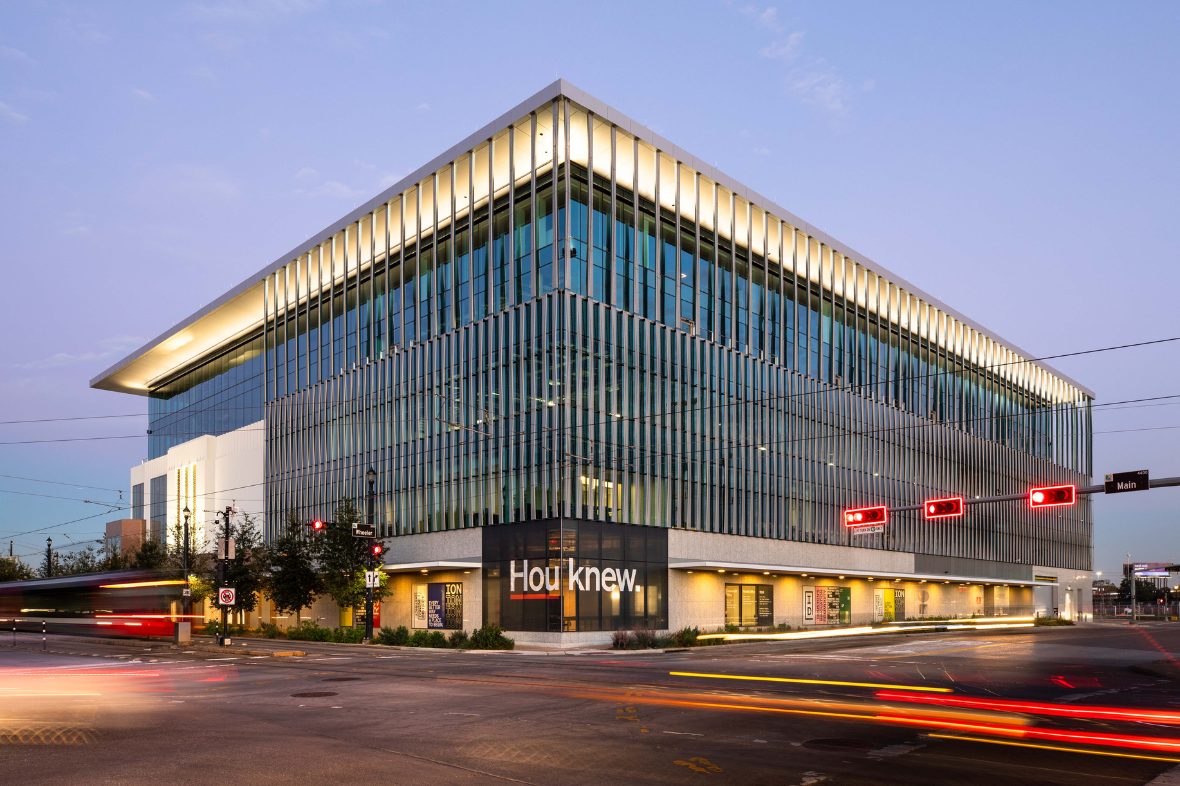 Rice Management Company and The Ion Announce Microsoft as a Tenant
by Ion
HOUSTON – DECEMBER 17, 2020 – Rice Management Company (RMC) and The Ion, Houston's innovation hub, today announced global technology leader Microsoft as a new tenant of the building. RMC is leasing space on The Ion's fifth floor to Microsoft.
"Over the last several years, Microsoft has made it clear it is committed to Houston," said Mayor Sylvester Turner. "With the work Microsoft is already doing with the City and The Ion to support entrepreneurs, workforce development and energy transition, it is only fitting its new home should be in our City's hub for innovation. This news is an exciting next step in our partnership with Microsoft as we continue to grow Houston's innovation ecosystem and become a leader in the global energy transition."
"Having Microsoft as a major tenant is a huge step forward in realizing the vision for The Ion as a dynamic hub bringing together key elements of innovation in Houston," Rice President David Leebron said. "We are very grateful to Microsoft and Mayor Turner for advancing this vision."
In addition to leasing space for its own use within the building, Microsoft is an established partner of The Ion and a founding sponsor of its Smart and Resilient Cities Accelerator. In August, Microsoft announced it will invest in workforce development as part of an "accelerate" initiative and support Houston's innovation district at The Ion. The Ion's programs double down on smart and resilient city innovation and support social entrepreneurship and new-skilling to bridge the digital divide. Tenants and program partners advance The Ion's mission to build an inclusive and dynamic workforce with local talent.
"As we look to the official opening of The Ion next year, we're thrilled to welcome Microsoft to our community," said Ryan LeVasseur, Managing Director of Direct Real Estate, Rice Management Company. "We're working to ensure The Ion and the surrounding district become the premier destination for businesses and innovators to grow and collaborate. Microsoft will help us realize this vision with its longterm commitment as a tenant and programming partner."
"The Ion is fast becoming a hub for Houston's startup community and driving forward innovation in energy transition technologies," said Ravi Krishnaswamy, Corporate Vice President, Azure Global Industry, Microsoft. "My team and I are excited to get to work there, supporting Microsoft's vision of powering a sustainable future and accelerating energy transition with the expertise of partners, customers and industry."
In addition to advancing its own business initiatives in its leased space, Microsoft will play a role in professional and workforce development through support of The Ion's various community and start-up initiatives. In The Ion, Microsoft will host advancement opportunities such as a monthly executive forum and virtual symposiums, and support future accelerators for advanced manufacturing, digital skilling and smart and resilient city innovation.
"The Ion and Microsoft will provide the necessary tools and knowledge needed to become more resilient, strengthen our workforce and create new innovations to accelerate the energy transition," said Jan E. Odegard, Interim Executive Director, The Ion. "We were delighted this summer when we announced Microsoft's sponsorship of The Ion programming and are now even more ecstatic to welcome a division of Microsoft to its new home. My team and I look forward to showcasing our great programs that are enabled by corporate sponsors like Microsoft to the entrepreneurs, academics, corporations and community in Houston and around the world."
About the Ion
Ion: Where ideas go to grow. Located in Ion District, the namesake building is the transformative centerpiece of Houston's innovation corridor. Designed to bring our city's entrepreneurial, corporate, and academic communities into collaborative spaces and programs, the sunlit structure of steel and glass is a home for advancing diverse knowledge, teams, technologies, and products that propel our world forward. From Fortune 500s seeking flexible office space to first-time startups looking for the funding to design a prototype, the Ion provides wide-reaching space and support to connect every What if with What now?—welcoming individuals and teams of all kinds to a place to build a better way.
About Rice Management Company (RMC) is responsible for the stewardship of Rice University's endowment. The endowment plays a vital role for Rice. The distributions generated provide approximately 40% of the University's operating revenues, which makes it the single largest revenue source to the operating budget. The RMC team brings decades of investment management expertise across diversified industries and financial specialties. Through disciplined research and due diligence, we assess and pursue investment strategies that are aligned with the long-term risk/reward profile of the endowment. For more information, please visit investments.rice.edu.
For more information, please visit https://ionhouston.com/ or https://investments.rice.edu/. Press Contact: Taylor Trovillion, theion@finnpartners.com.