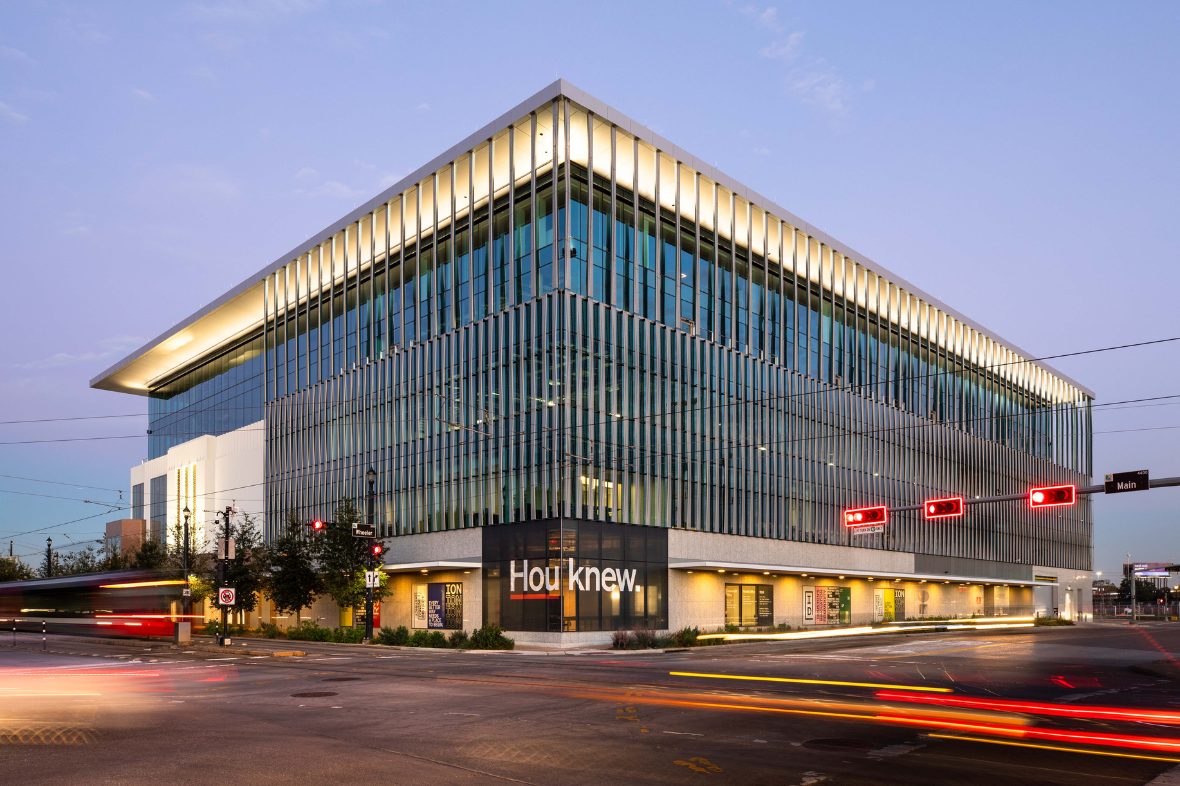 Baker Botts Joins The Ion as a Founding Partner to Uplift Houston's Innovation Ecosystem
by Ion
The Ion, Houston's new innovation hub, today announced world-renowned law firm Baker Botts L.L.P. joins The Ion as a Founding Partner, alongside previously announced partners Microsoft and Chevron Technology Ventures.
Baker Botts, a Houston headquartered leading international energy, technology and life sciences law firm, has supported The Ion since its inception and has provided programming in its temporary space and virtually for the past few years. The firm will also have a presence at The Ion when it opens its 266,000-square-foot mixed-use structure later this year. The space is designed to become the epicenter for Houston's innovation ecosystem focusing on quality collaborations between entrepreneurs, incubators, accelerators, corporations, academics, and the Houston community.
"Today's announcement not only solidifies Baker Botts' investment in The Ion and the programs we are activating but is a commitment to growing Houston's innovation ecosystem," said Dr. Jan E. Odegard, Interim Executive Director of The Ion. "Baker Botts' work with The Ion has already helped countless entrepreneurs get their work off the ground, and we are excited for their support as we continue to accelerate innovation and connect communities to build sustainable and inclusive economic growth in Houston."
About Our Efforts:
The firm's space at The Ion will enable attorneys to more easily provide programming to Houston's tech community, support initiatives for the diverse entrepreneurs The Ion serves as part of its Accelerator Hub and mentor new emerging companies. Together, Baker Botts and The Ion will work together to:
● Provide in-kind services to this year's Houston Startup Showcase Winner
● Offer on-site presence to support The Ion's various community members and provide substantive programming to startups
● Host legal programming and workshops for The Ion's Accelerator Hub members
● Expand gateway events, including The Ion's Family Tech Night and Plaza Tec series
"Given our market-leading strengths in Houston, this is an exciting opportunity for the firm," said John Martin, Managing Partner of Baker Botts. "Our participation with The Ion brings together lawyers across our corporate venture capital, energy tech, IP, and other practices to work closely with a range of cutting-edge companies at the heart of the Texas startup ecosystem."
Baker Botts' new sponsorship also signifies both organizations' commitment to supporting the clean energy transition. The firm has also announced it will become a founding supporter of the Rice Alliance for Technology and Entrepreneurship (Rice Alliance) and its new Clean Energy Accelerator. The Accelerator will be based out of The Ion, and together The Ion and Alliance will work together to increase the likelihood of success for early-stage energy startups building solutions for a cleaner, more efficient, and sustainable future.
About the Ion
Ion: Where ideas go to grow. Located in Ion District, the namesake building is the transformative centerpiece of Houston's innovation corridor. Designed to bring our city's entrepreneurial, corporate, and academic communities into collaborative spaces and programs, the sunlit structure of steel and glass is a home for advancing diverse knowledge, teams, technologies, and products that propel our world forward. From Fortune 500s seeking flexible office space to first-time startups looking for the funding to design a prototype, the Ion provides wide-reaching space and support to connect every What if with What now?—welcoming individuals and teams of all kinds to a place to build a better way.
About Baker Botts L.L.P.: Baker Botts is an international law firm of approximately 725 lawyers practicing throughout a network of 13 offices around the globe. Based on our experience and knowledge of our clients' industries, we are recognized as a leading firm in the technology and energy sectors. Since 1840, we have provided creative and effective legal solutions for our clients while demonstrating an unrelenting commitment to excellence. For more information, please visit bakerbotts.com.